Project White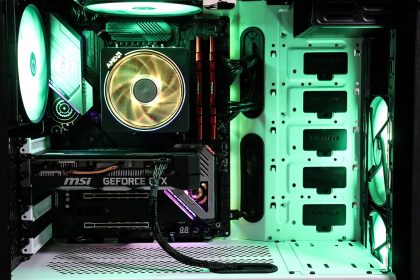 Project White is a sequel to project snow which we built last year. The Snow-White duo are high end workstation PCs meant for easy upgradability.
White's advantage comes whereby we went with the newer x570 chipset which is certified for upto 128Gb of Memory and is compatible with the newly announced AMD Ryzen 5000 series processors.
We went with a much larger case this time round for better airflow. And stuck with stock cooler but temps were very okay.

Props to Asrock for the x570 Taichi motherboard. One of the most beautiful pieces of hardware I've got to work with… Perhaps will post pics later and link.
Thank you to the client for the opportunity to work on their machine. We had a few hiccups with the graphics card but he was patient enough to wait for a replacement.

AOB: Remember to keep friends and family safe, Wash your hands.
Specifications
AMD Ryzen 9 3900x (12 cores / 24 threads)
ASUS X570-Taichi Motherboard
G.SKILL Ripjaws V 32GB 3600Mhz
MSI Ventus GTX1660 Super 6GB
XPG Sx8200 Pro 512GB NVMe SSD
Seagate Barracuda 2TB
EVGA G+ 650W – 80+ Gold Power Supply
Phanteks Enthoo PRO-M Mid Tower Case
 Feel free to request an updated quote for this build 
Gallery