Project Wolfie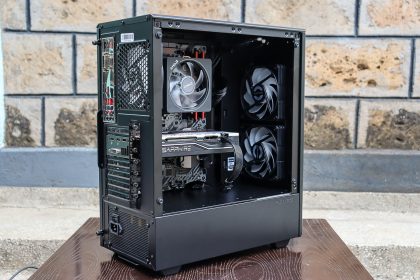 Wolfie – As the saying goes, "A wolf in sheep's clothing".

Wolfie is a budget gaming pc meant to punch above its weight. We literally went for last gen parts to get to budget. That is a Ryzen 5 1500X + B350 motherboard. A 250gb ssd boot drive for snappy operation and a RX580 2048sp 8gb graphics card.
Overall the build came out decent.
Specifications
AMD Ryzen 5 1500X (4 cores / 8 threads)
MSI B350 Tomahawk
Team Vulcan 16gb DDR4 3000Mhz
RX580 2048sp 4gb
Coolermaster MWE 550w Bronze
Lexar 250gb m.2 ssd
WD Blue 1tb 3.5″ hdd
Phanteks P300
 Feel free to request an updated quote for this build 
Gallery