Project Eagle Build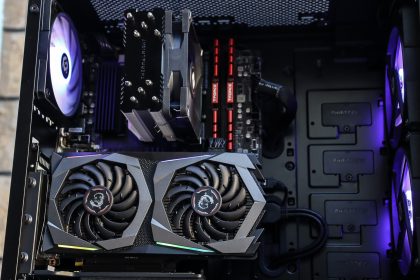 It's been a while before we posted some of the builds we delivered. Due to time and limited man power but trying to get back into the groove of things. Building PCs is our passion and we like to share our work.
SO without further a do, here's project eagle. A machine we were considering offering as a pre-built, but due to GPU shortages we're taking up plans a bit slower than usual.

What do you think? Like or Pass?
Thank you to the client for the opportunity to work on their machine. We hope to build more just like this.

AOB: Remember to keep friends and family safe, Wash your hands.
Specifications
AMD Ryzen 5 3600 (6 cores / 12 threads)
MSI B550m PRO-VDH WiFi
Thermalright AK120
Team Dark-Z 16gb DDR4 3600Mhz
MSI Gaming-Z GTX1660 Super
Coolermaster MWE V2 550w Gold
WD Blue SN550 500gb nvme ssd
Seagate Barracudda 2TB hdd
Phanteks P400a
 Feel free to request an updated quote for this build 
Gallery