Project Aquarius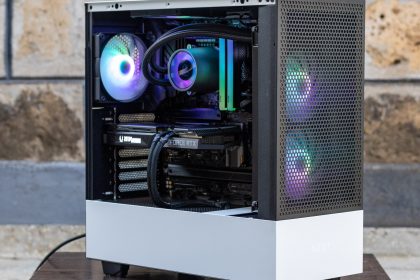 We're on a roll building new generation intel pcs. The chips have got quite fast, perfect for a modern home / office workstation. Project Aquarius was built for an architect client who needed a pc to model and render her projects. We're really looking forward to getting feedback on how the machine performs in software such as Lumion, Archicad and Autocad.
Specifications
Intel Core i7 12700K (8 p-cores / 4 e-cores / 20 threads)
Asus B660-PLUS TUF WIFI D4
Deepcool Castle 240 V2 – 240mm AIO
XPG DDR4 32GB (2x16GB) 3600MHz
EVGA G5 750W – 80+ GOLD
1TB NVME PCIe Gen4 SSD
RTX3070 LHR 8GB GDDR6
Budget Estimate : 250,000 KES VAT Exclusive
Check out our social – LinkTree : Please subscribe to our Youtube channel too!
 Feel free to request an updated quote for this build 
Gallery