Project Twins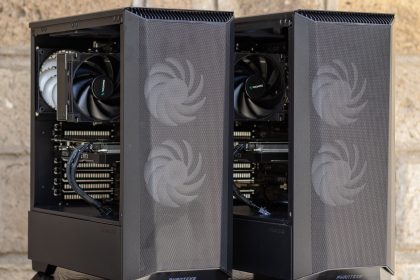 It's always a warm feeling when you serve a return customer and they're growing. Client needed some simple modelling workstations for his architecture firm without compromising on future upgrade-ability. We settled on the configuration below.
For the old-school cartoon network lovers, full name is Cramp Twins (Wayne + Lucien)
Specifications
AMD Ryzen 7 3700X (8cores / 16threads)
MSI B450 MOTHERBOARDS
Deepcool AK400
XPG DDR4 32GB (2x16GB) 3600MHz
NZXT C550W – 80+ BRONZE
500GB NVME PCIe Gen3 SSD
2TB 3.5″ Hard Drive
RTX2060 6GB GDDR6
Budget Estimate : 155,000 KES VAT Exclusive
Check out our social – LinkTree : Please subscribe to our Youtube channel too!
 Feel free to request an updated quote for this build 
Gallery