Project Sandwiches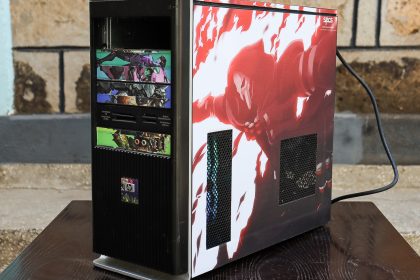 Project Sandwiches is an odd one in our books. It's an idea that came up with a friend @gurusgaming. A budget PC patched together like a sandwich… Hehe.
Had once built the pc but the idea didn't get far but got revived again this year as we were communicating back and forth with a client who needed a chap pc quick…Fate. All in all this is the tasty result. I'm just happy a client got to bring the concept to reality.

The custom case wrap was handled by a friend from @delioscreative. Feel free to contact him for custom artwork and animations.
Note: Some of the were parts client self provided
Specifications
AMD Ryzen 5 1600 (6 cores / 12 threads)
MSI B450m Pro-Vdh
Team Delta-R 16gb DDR4 3200Mhz
Zotac GTX1660
WD Green 240gb m.2 ssd
HP Case Custom wrapped by @delioscreative
 Feel free to request an updated quote for this build 
Gallery